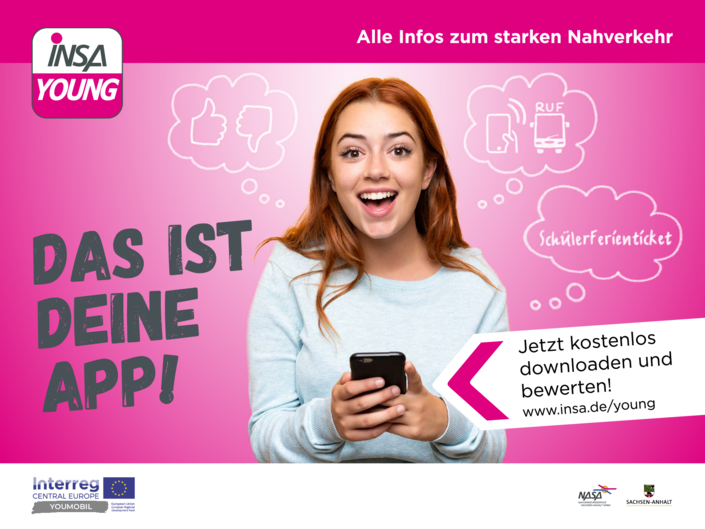 INSA YOUNG - the app to join in!
The app is part of the YOUMOBIL project funded by Interreg CENTRAL EUROPE.
When is my train, my bus, my streetcar leaving? A glance at your cell phone is enough. INSA YOUNG brings all travel connections by train and bus in Saxony-Anhalt, in the Central German Transport Association as well as in the nationwide rail traffic to your smartphone.
You already know this from our INSA app. But INSA YOUNG can do even more!
These are the new features:
From now on you can easily book your next Rufbus online.
Use the Live Map to track your train or bus in real time on the map (if available).
Discover your surroundings with the accessibility search. Now you can easily see where you can go by public transport within the next 20 minutes.
Is the student holiday ticket valid for your next trip? INSA YOUNG tells you!
Take your chance and become part of the project! What can we do better? What do you like most? What features do you miss in the app? Send your opinion about the app to insayoung@nasa.de.