Plan your journey by public transport in Saxony-Anhalt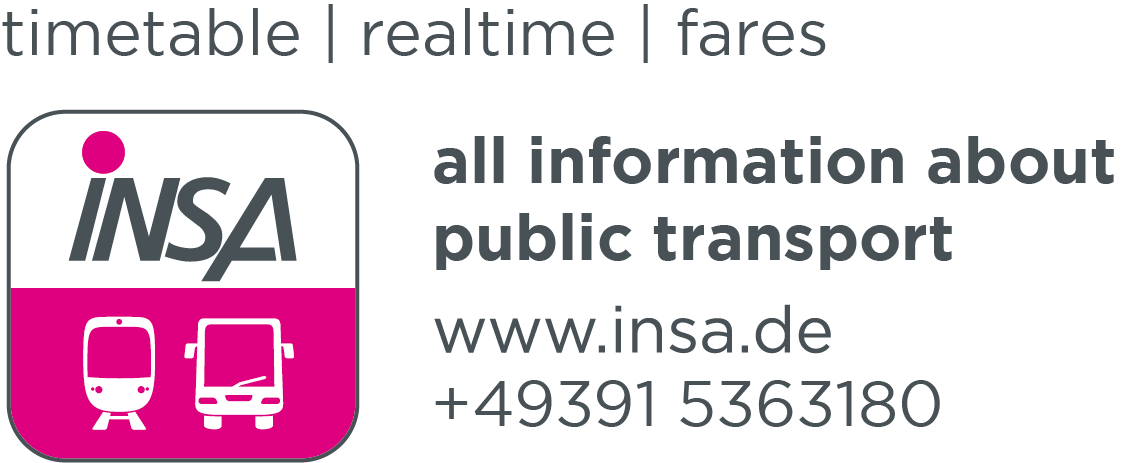 INSA is the journey planner for public transport in Saxony-Anhalt and the MDV network (Leipzig/Halle area). Whether by train, bus or tram: INSA provides an easy way to find your next travel options from door to door.
The INSA Journey Planner includes:
all train, tram, bus and many ferry timetables in Saxony-Anhalt and the MDV network
all train timetables nationwide
fares, mobile and online tickets for local and long-distance trains, Marego and the MDV network
real-time information from numerous transport companies
the telephone numbers to order call-a-bus services; many call-a-bus services can be booked directly via the app
INSA is a service of the state of Saxony-Anhalt in cooperation with the MDV (Mitteldeutscher Verkehrsverbund) and the participating transport companies.
INSA is also available as an app!
What time does my train, bus or tram leave? Just look on your mobile phone. INSA delivers all train and bus connections in Saxony-Anhalt and the national rail network to your smartphone. The INSA app also lets you buy mobile tickets for all journeys on the Marego and MDV networks.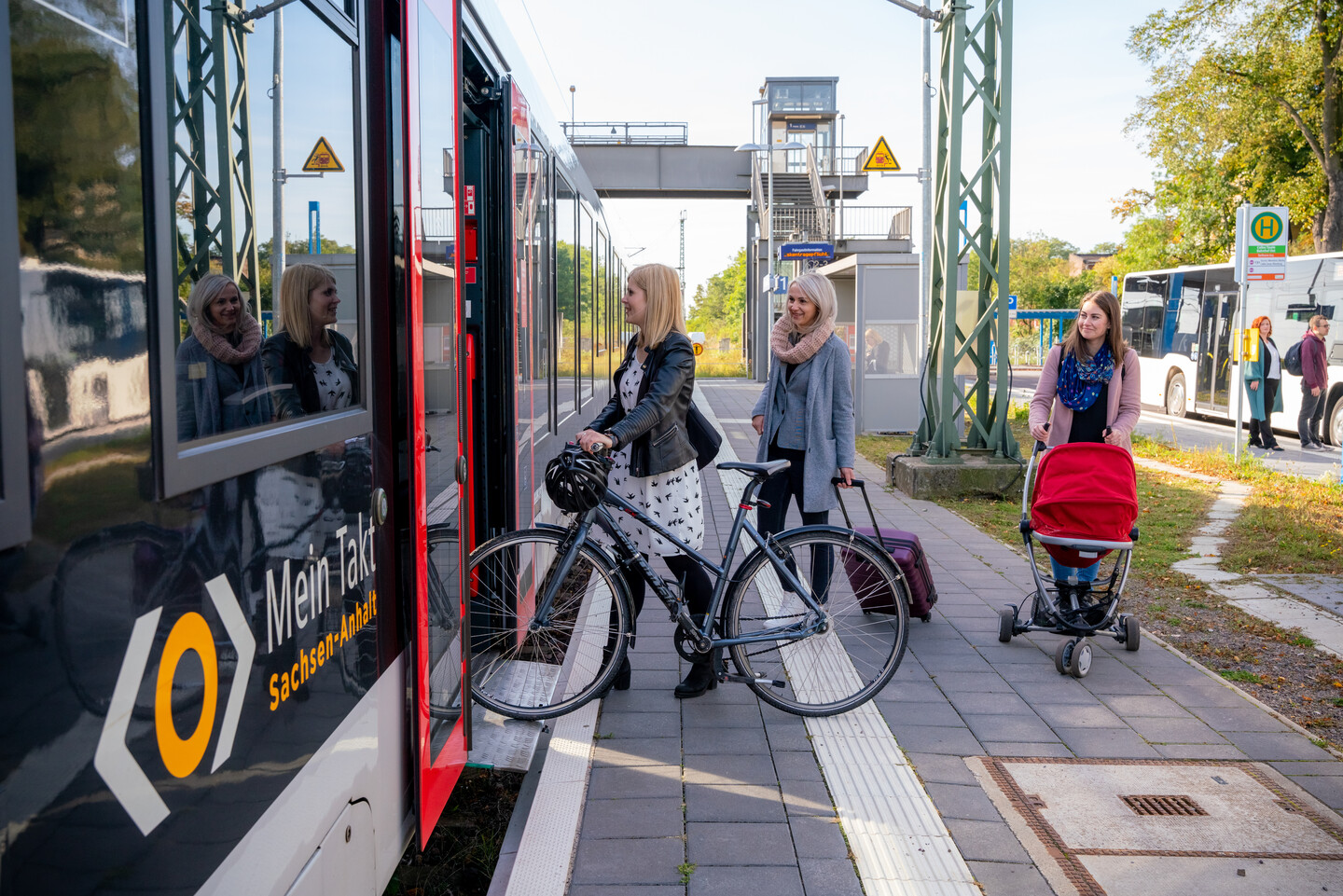 Saxony-Anhalt provides strong regional transport. State-funded trains, S-Bahn, PlusBus and TaktBus take you to all parts of the state from early in the morning to late at night, recognizable by the sign <O> Mein Takt .
At mein-takt.de you will find:
Network maps of the state rail and bus network,
Timetables of the regional train and S-Bahn lines in Saxony-Anhalt,
Pocket timetables of the PlusBus and TaktBus lines in the state network,
Information about the Saxony-Anhalt Ticket, Hopper Ticket & Co,
Ticket vending machines and points of sale at stations,
excursion tips, magazines and much more!