Now you can buy mobile tickets via the INSA app for different fare zones in one shopping cart with a single payment. If you travel through several fare regions, INSA collects all the tickets you need. You choose the right tickets, pay and enjoy your journey!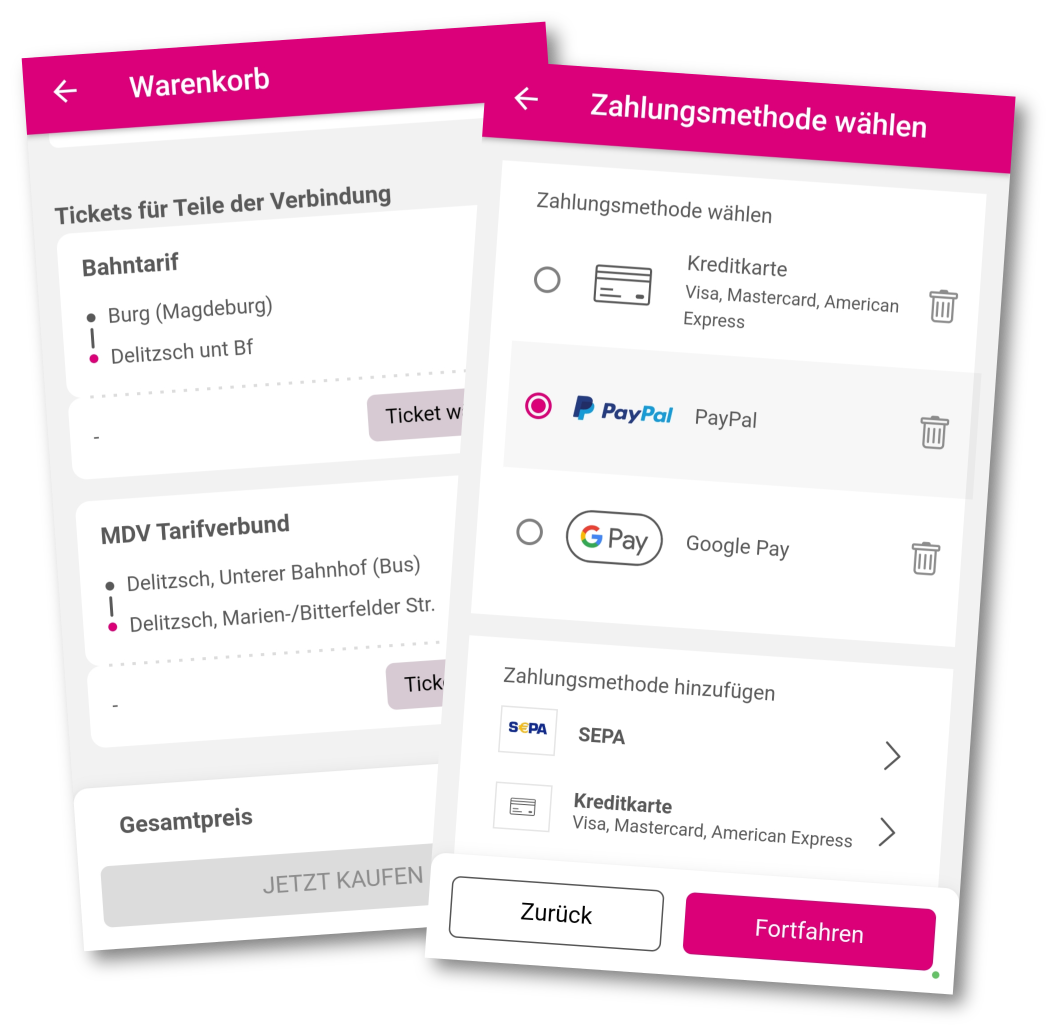 Now you can purchase mobile tickets for following fare zones using the INSA app:
Marego fare
MDV fare
nationwide railroad traffic
The INSA app collects all the tickets that you need for your trip. You can easily purchase your tickets in one shopping cart with a single payment.
Regional fares outside of the Marego and MDV networks will gradually be added to the INSA app. Until then, we thank you for your patience.
direct debit
Visa or Mastercard
Paypal
GooglePay/ApplePay
Please note: To use direct debit , you need to register with INSA. The other payment options are also available to guest users.
To purchase mobile or online tickets for public transport you can choose amongst the following apps and websites (some with limited functionality):